SCOTT BOROWIAK TENNIS AND GOLF TOURS
IS OFFERING PICKLEBALL IN MEXICO
Featuring Anne and Carrie Zarraonandia, The Z Sisters Pickleball
Have you ever wanted to combine traveling to an awesome resort and playing pickleball? This is that exclusive opportunity!
Watch Short Video Invitation Here!
The Z Sisters Pickleball invite you to join them for some fun in the sun in Mexico.
==>>> Click here for more details!
---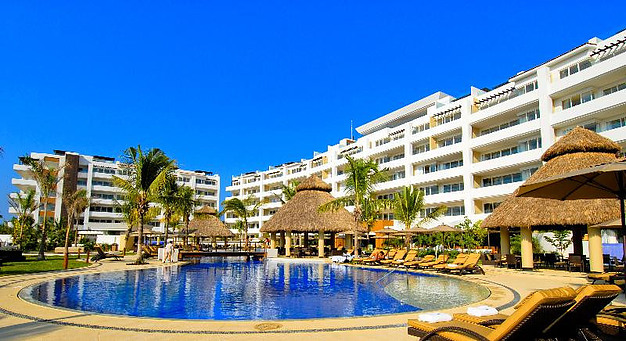 Marival Distinct Luxury Residences
All-Inclusive Experience
Nuevo Vallarta
Just $2,550 per person + tax (Land Only $2,250 per person)
---
Why Go?
All this is included for one low price only with ILT!
* Non-Stop Scheduled Flight on Alaska Air from San Francisco!
* Private Charter Bus Transfer from Airport to Resort!
* 7 nights All-inclusive at Marival Distinct Luxury Residences!
* All meals & drinks included featuring gourmet dining
at 4 restaurants with no reservations needed!!
* Private VIP Beach Club & pool with restaurant & bar!
* FREE WI-FI & 24-hour Room Service!
* Classic Tennis or New Pickleball Options are available!
* ILT BONUS: Welcome Cocktail Party & Farewell Dinner Fiesta!
* Scott Borowiak Tennis Camp Option featuring morning lessons with five USPTA Coaches plus afternoon social play and clinics!

---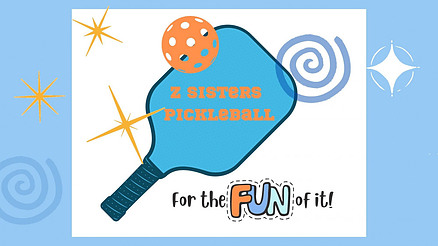 November 27-December 4, 2023
Z Sisters Pickleball
The $425 Pickleball Option includes the following:
Daily 2-hour morning session with USPTA & IPTPA Certified Tennis & Pickleball Pros Anne & Carrie Zarraonandia
Intended for Intermediate level players 3.0 and above*
Dynamic warm-up with ball control drills, leading to competition
Focused skill development, strategy & mental toughness for doubles play
Daily Afternoon social round-robins & fun competitions (Six afternoons)
Opportunity to mix in and play with local players at nearby public courts
This is a great way to improve your game and meet new friends while enjoying the popular Marival Distinct Luxury Residences in Nuevo Vallarta!
===>>> Click here: Z Sisters Pickleball Mexico Flyer
---
Note: The pickleball program is only available to players who sign-up for the ILT package.
Reserve your space with a $200 deposit per person. Final payment is due no later than September 28, 2023.
Please make your check payable to Scott Borowiak and mail it to: Scott Borowiak, 219 Paseo Bernal, Moraga, CA 94556
(Please do not mail pickleball deposits to the ILT address in Novato)
Name:_________________________________________________Email address: _________________________________
Phone number:_________________________________________Self Rating:____________________________________
*Space for this exclusive Pickleball Option is limited to 16 intermediate-level players. Don't hesitate to contact Scott Borowiak if you have questions about your level of play. tennistours@me.com or phone 925-376-7865