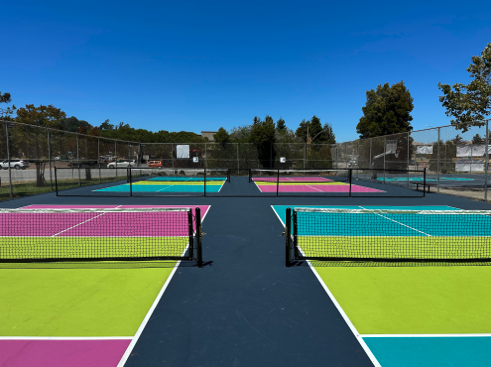 Calling All Pickleball Enthusiasts!
Discover the thrill of pickleball at the brand-new REC Golden Gate Village Courts in Marin City, California. These vibrant courts are unlike any others around pink, lime green, and turquoise blue with a dark grey out-of-bounds area, offering ample opportunities to engage in this fast-paced and exciting sport.
Open daily from 8 a.m. to 7 p.m., players of all levels can enjoy friendly matches and hone their skills. Located near Sausalito and Mill Valley, these courts provide a convenient and welcoming space for pickleball lovers. Reserve a court or drop in for free and be a part of this historic community space. Check out Z Sisters Pickleball on YouTube for more exciting content!
---
---
How to Get to the Marin City Pickleball Courts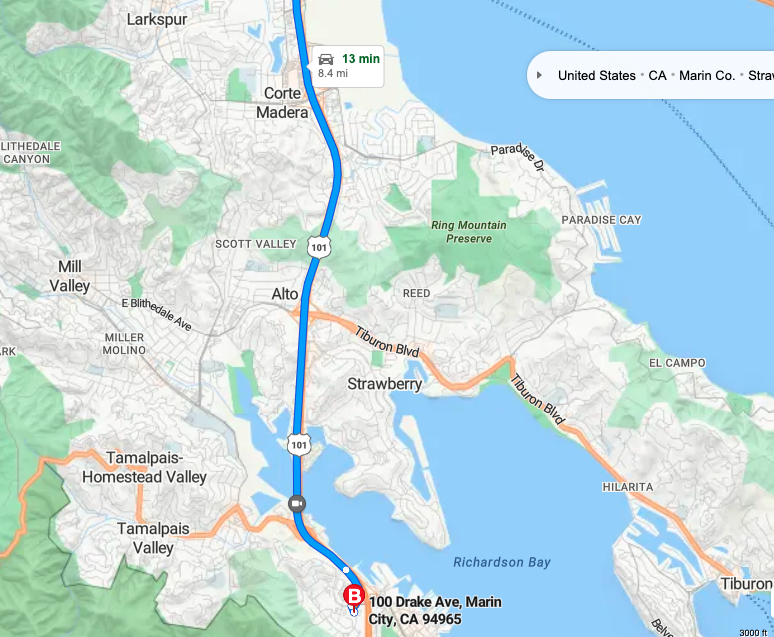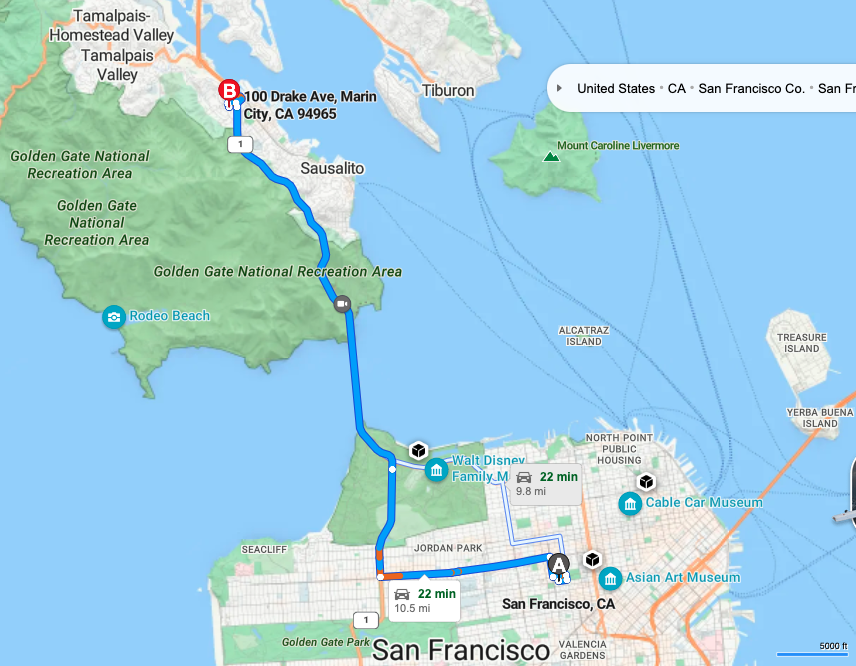 ---
Getting to the Courts: 100 Drake Avenue, Marin City, CA
Bike or drive location. Please park along the street, not in the resident's parking lot.
Located near Golden Gate Village (historic landmark), St. Andrew's Presbyterian Church, Marin Gateway Shopping Center (the home of the Marin City/Marin County Flea Market of long ago)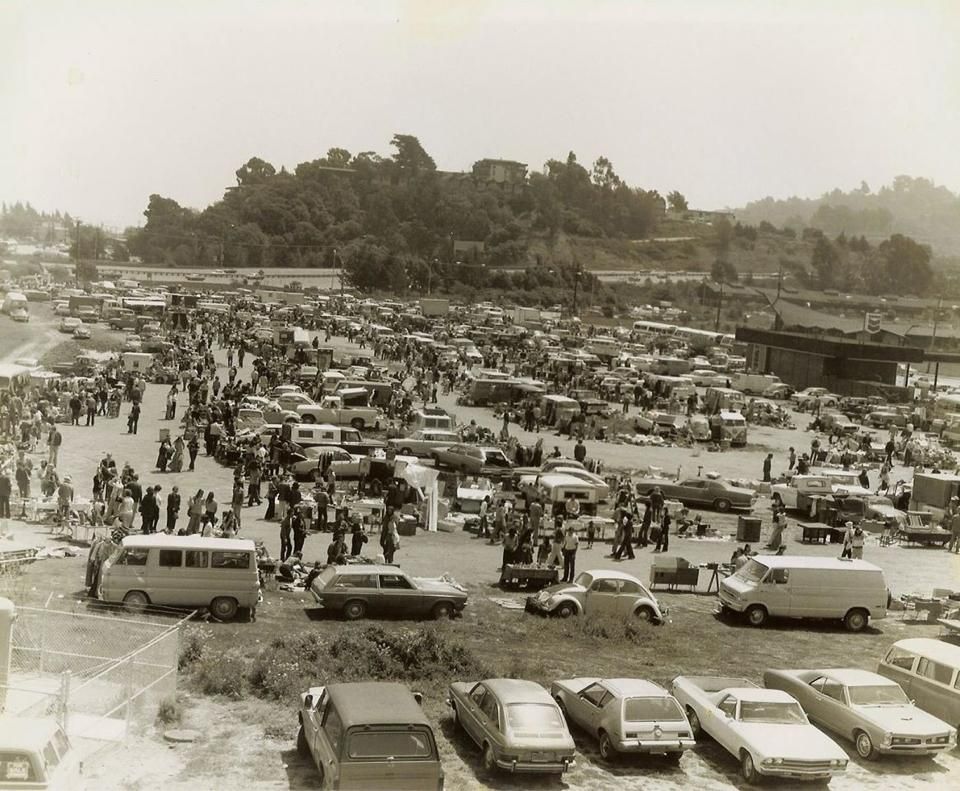 ---

Marin County Courts – Click here!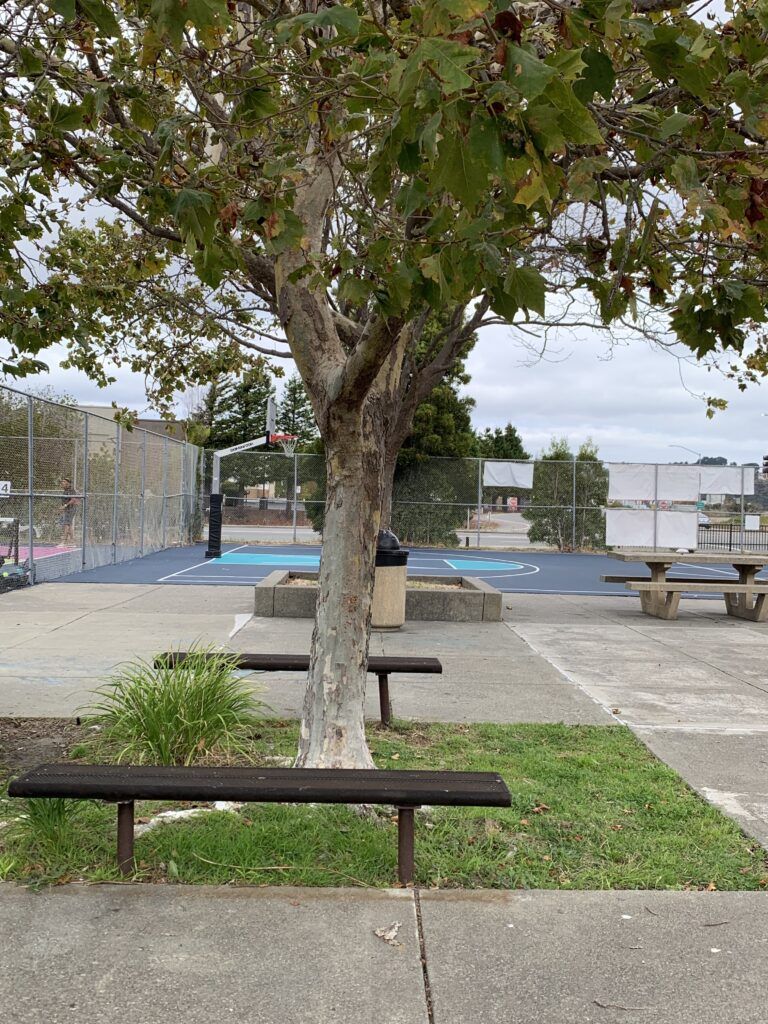 ---
Inside the Court
4 pickleball courts
Popular, especially on weekends
A bit windy on some days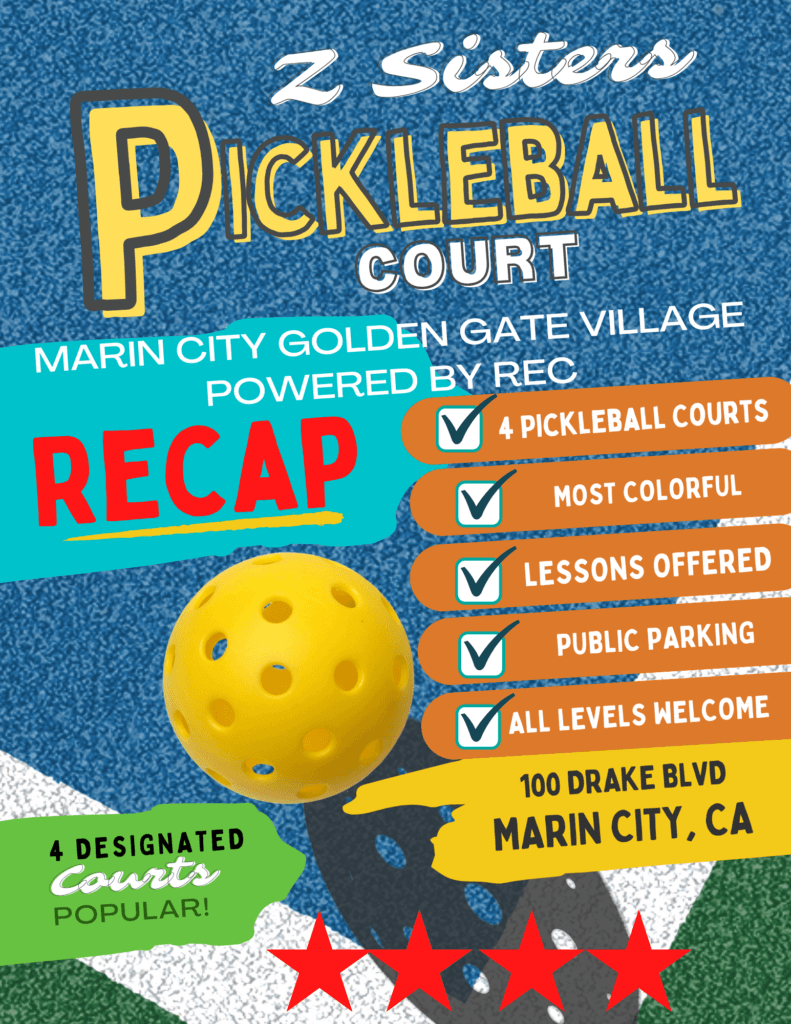 ---
Live or Visiting Marin County?
Here is a link to other pickleball courts for you to play at in Marin County, CA!
---