Pickleball Paddle Set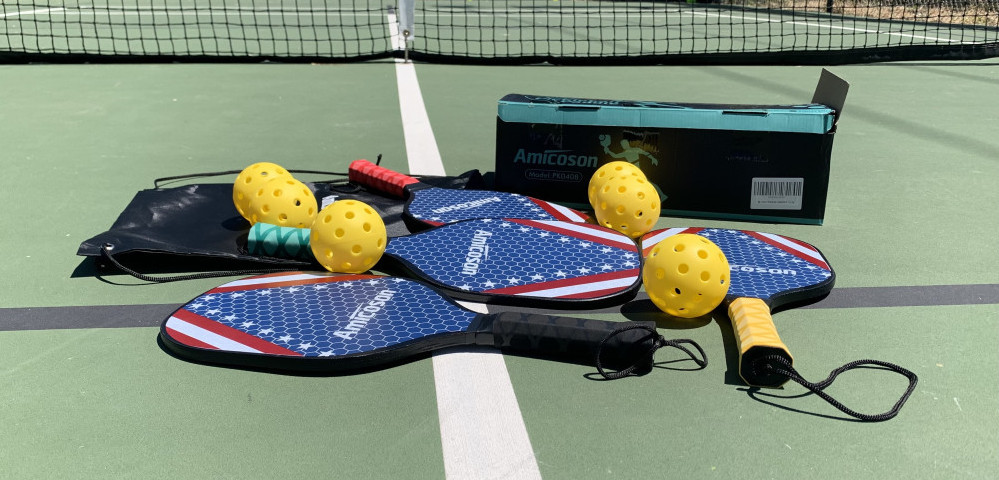 The Amicoson pickleball paddle set comes with four durable paddles, eight high-performing pickleballs, one carrying bag for convenient carry and storage, and one premium box which is perfect for storage.
---
Excellent for Beginners and Families
Reliable and stylish, this paddle is the perfect entry point for any up-and-coming pickleball player. Wooden paddles are commonly used in many schools and local clubs as excellent value options to bring new players into the game and committed to bringing the game of pickleball to a larger community!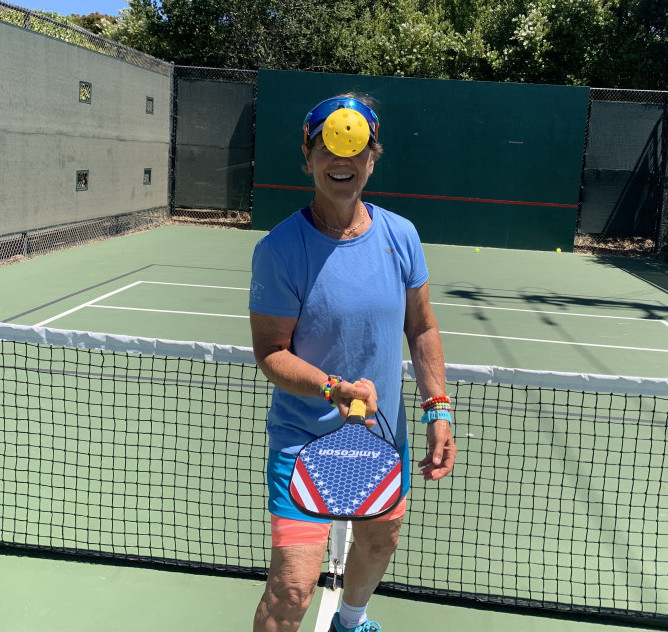 ---
High-Quality Paddles
The paddles feature durable 7-ply wood construction made from maple for plenty of power and durability. The handle with a comfortable cushion grip with a safety wrist strap, has superior grip and padding for competitive play while still allowing the player superior comfort. 
Does your family want to play pickleball? Watch this here!
---
Comfortable Grip
The pickleball paddle could be nicely handled. Each pickleball paddle features a specially designed grip that minimizes slipping while maximizing balance. The perforated, sweat absorbent cushioned grip of the paddle helps you enjoy longtime play without fatigue.
---
Perfect Size
Dimensions: 15.35″X7.5
Grip circumference: approx 4-1/4″
Weight:269-290g (9.5-10oz)
Lightweight compared to other clunky wood pickleball paddles, providing you with precise ball control and swing strength. Large sweet spot which means that our wooden pickleball set has more surface for hitting the balls right in the center of the paddle.
---
Carrie Z Playtested
Carrie Z (of Z Sisters Pickleball) has done a lot of playtesting of these paddles. Find out what her conclusions and comments are about the paddle set. She hit dink shots, volleys, ground strokes, and serves with the paddle as well as performing paddle handling skills called: downs, ups, and flip-flops. Watch the video here.
---
Very Affordable
This paddle set is quite reasonable and would be a great starter set for you and your family! Click here to use our Amazon affiliate link. As an Amazon Associate, I earn from qualifying purchases.
==>>> Amicoson Pickleball Paddles
Pickleball Set of 4 Paddles, Indoor & Outdoor Pickleball Balls,
Pickleball Paddle Set of 4 Wood Pickleball
Ergonomic Cushion Grip
8 Pickleball Balls & 1 Carry Bag